Following the dismissal of JurgenKlinsmann from the managerial position of the USA national football team, on November 22 of 2016 it was confirmed that Bruce Arena was selected as the man to replace Klinsmann and so far, it has brought forth impressive performances.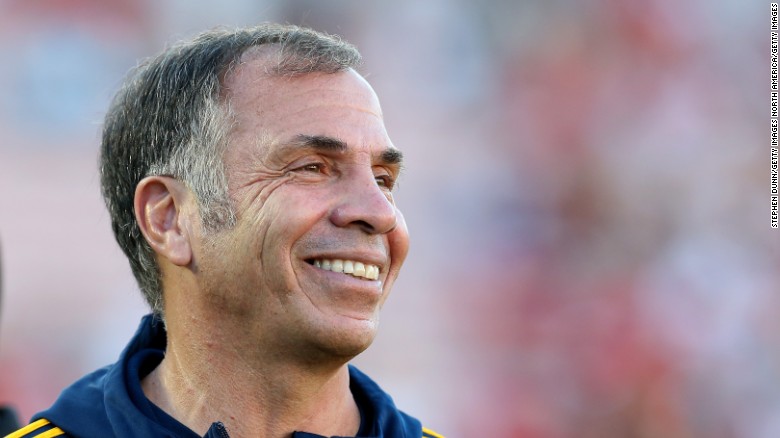 This is the 2
nd
time that Bruce Arena has taken charge of the USA national team as he was the coach of the team back in 1998 until 2006. He managed to guide the team to 2 CONCACAF Gold Cup's during this period of time.
Bruce Arena is hoping that he can continue to add more trophies to his collection and help the USA national team make a comeback from their recent dip in form which has seen them losing 1-2 to Mexico and 4 days later losing 0-4 against Costa Rica.
These previously mentioned defeats were some of the reasons of why JurgenKlinsmann was fired from coaching USA and eventually replaced by Bruce Arena.
So far, this switch in managers has garnered positive results for the USA national side as they dominated Honduras in a FIFA 2018 FIFA World Cup qualification match which resulted in a 6-0 triumph in favor of Bruce Arena's squad.
They would later go on to face off with Panama in a match that concluded in a 1-1 draw as both sides had to settle with snatching 1 point. These results are hugely impressive for a national squad that has sustained a change in managers and that not too long ago was completely overshadowed by Costa Rica.
One of the main challenges that Bruce Arena faces as the coach of the USA national side is in relation to the age difference between many of his players as he has a few veterans who are in the age of 30 and above while some others 20 and even 18 years old and Arena has to find a way to mix them all together in the pitch at the same time.
Tags: Chicago, HIGHLIGHTS, Seattle, Soccer, Sounders, Timbers